ABOUT FLY Trap

Fly Trap is a family performance made for children from the age of 6 to 9. The show creates a magical and surreal universe of aerial dance in combination with video animations. Fly Trap is laid out as a form of rescue game and adventure that the two heroines of the show will overcome together.

A performance full of flying, dance, acrobatics and spacial illusions. Reminds both adults and

children that our mind has special power to change our reality and how we perceive it.

Note about age

: We have experienced good reactions and concentration of children younger than 4 years old. So children younger than 6 are also welcome!
---
Show schedule
2016 shows

2017 shows

31st JANUARY - 14th FEBRUARY
Tour in Jutland Denmark!

Coming up 2017 - Touring to China

book us!

BOOKING IN DENMARK:

Charlotte

Therkelsen

: 60 66 08 86, info@kulturriget.dk

INTERNATIONAL BOOKING:

Susanne Daing: +45 20 72 28 29, susanne@danig.dk

Esther Wrobel: +45 31 75 03 09, sparrowdance.info@gmail.com
---
our team

, ARTISTIC DIRECTOR & CHOREOGRAPHER: Esther WrobelPERFORMERS: Rebecca Seward & Kajsa BohlinSTORY & CONCEPT DEVELOPMENT: Esther Wrobel & Sam Moore ANIMATORS/DESIGNERS: Sam Moore & Fredrik LindgrenCOMPOSER: Camilla Barratt- DueLIGHT DESIGN: Malte HaugeCONSULTANTS: Tovah Wrobel, Troels Hagen Findsen & Milou LogerCOSTUMES: Camilla LindPRODUCTION LEADER: Maiken Bruun
PRODUCER: Susanne Daing
TRAILER & PHOTOGRAPHY: Christoffer Askman
SOUND MIX: Cato Langnes​POSTER: Sam Moore

CO-PRODUCERS: Aaben Dans (Roskilde), Bora Bora (Aarhus)SUPPORTED BY: The Danish Arts Foundation, Copenhagen Municipality Arts Council,
​Bikubenfonden, Jorcks Fond og Spar Nord, Notam Studio Norway
Powered by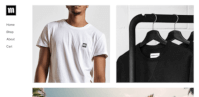 Create your own unique website with customizable templates.